Maximizing yield is critical for your farm's success. While the health of many crops is determined before planting occurs, some require an extra boost after seeding. Learn more about the importance of fertilizer knives and the benefits of sourcing your ag equipment from RangeLine Group.
What Are Fertilizer Knives?
Growers use a fertilizer knife to inject additional fertilizer into corn to enhance growth and yield. Adding another layer of fertilizer to corn stalks is called side-dressing and enables farms to maximize uptime and productivity.
What Are the Main Types of Fertilizer Knives?
Regardless of your farming technique, making sure your crops receive the necessary nutrients is critical for a successful growing season, and using the right fertilizer knife maximizes your efficiency. Soil conditions as well as the methods and type of fertilizer you use all determine which knife is right for your farm. Here are the three main types of knives that growers use:
Dry Fertilizer Knives
Dry fertilizer knives are ideal for organic farms that want to avoid using liquid fertilizer on their crops. These knives push the dressing into the ground, where it turns into nitrogen to increase crop yield.
Liquid Fertilizer Knives
Liquid fertilizer knives allow growers to efficiently add nutrients to their corn crops. These knives feature a tube that injects fertilizer into the root system to boost the next stage of development.
Backswept Fertilizer Knives
Backswept fertilizer knives are recommended for growers working with looser soil conditions. These knives are available in curved and straight profiles and prevent residue from building up on the shank.
What Fertilizer Knife Brands Does RangeLine Offer?
The RangeLine team understands the pressure growers across the country face; increasing productivity while minimizing costs is a major challenge. We help our clients address those issues by offering fertilizer knives from industry-leading companies, including:
Nichols
Our team keeps a consistent inventory of Nichols fertilizer knives that suit any soil. These tools are made from wear-resistant chromium carbide edges and have tube protectors welded to a steel backbone for increased durability. Nicholes developed their knives to seal the soil effectively while minimizing disturbance.
Wiese
We stock our store with Wiese fertilizer knives because they have decades of experience and use feedback from expert growers to develop durable equipment that maintains uptime. Their equipment strikes a perfect balance between performance and value, giving you most out of your money.
Want to learn more about our fertilizer knives? Contact us today and see the RangeLine difference for yourself!
Why Source Your Fertilizer Knives From RangeLine?
Partnering with the right ag supplier is critical for making sure you always have the equipment you need. As supply chain issues continue to impact the industry, many companies are struggling to keep up with the demand for fertilizer knives. Many businesses purchase their tools from third-party distributors, but we buy straight from the manufacturer.
This allows our team to better forecast potential supply chain issues, stay months ahead of the competition, and alert you when we notice potential shortages. Our process eliminates communication gaps that impact your farm's productivity. Other reasons to work with RangeLine include:
Durable Replacement Parts
We stock our store with parts from companies known for their quality construction. Purchasing from us means you're receiving a longer-lasting product that reduces future repairs and costs. Selling durable equipment from leading brands fits our three main strategies:
Increase efficiency: Efficiency is the foundation of a productive farm.
Optimize performance: Durable parts maintain productivity and keep employees safe.
Maximize uptime: Lost time reduces revenue for growers; our durable parts help our clients maintain peak operating time.
Training Services
Rangeline embraces a hands-on approach with our clients. We offer onsite training services that verify your equipment is working properly. It is very important to us that you get the most benefit out of your equipment by knowing how to set it up properly. Our training services also increase farm safety by showing your workers how to handle dangerous parts. Downtime reduces revenue for growers; our durable parts help our clients maintain peak operating time.
New Equipment Set-Up Support
Properly setting up new equipment is critical for maximizing its performance and keeping employees safe. Our team offers comprehensive set-up support in which one of our team members guides you through the process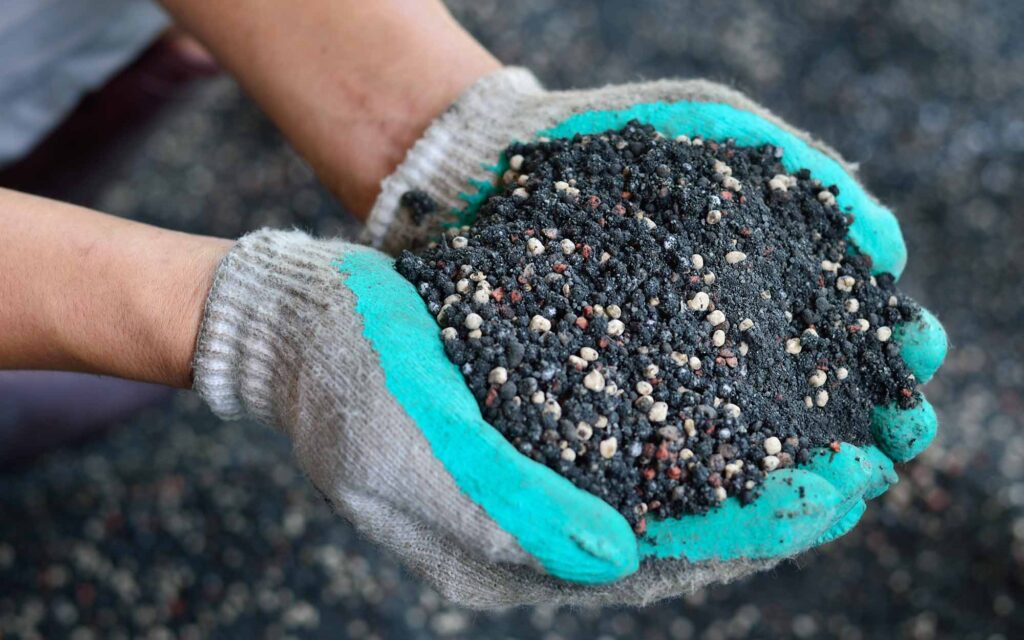 What Other Equipment Does RangeLine Offer?
We take pride in being an industry-leading supplier of ag parts and equipment. Along with our extensive selection of fertilizer knives, we also offer the following tools designed to increase your farm's productivity:
Tillage Parts
Our expert team understands that soil conditions vary depending on location. That's why we keep an extensive inventory of tillage equipment that works in any environment. Our parts are tested in some of the toughest soils in the country, giving you peace of mind knowing your tools are ready to work.
Planter Parts
We know the importance of durable planter parts and our blades are made with high-quality boron steel. Our seed disc openers have a 20 to 30% longer wear on average than competing blades, which means you don't have to purchase replacement items as often.
Combine Parts
RangeLine offers cost-effective combine parts that keep your farm operating during harvest.
RangeLine Group: Supplying Fertilizer Knives and More to Growers Across the Country
RangeLine has been an industry-leading supplier of ag equipment and replacement parts since 2012. We've consistently grown our business because we offer high-quality service and parts to our clients. Our goal is to provide a smooth experience for each customer by sticking to our core values:
Trust: We believe in being honest with our customers.
Respect: Our employees treat others the way they want to be treated.
Teamwork: Working together with our customers allows them to grow and succeed.
Change: We accept, embrace, and grow from change.
Attitude: Our team aims to provide a positive attitude every day.
Communication: Frequently communicating with our customers allows us to be transparent.
Contact us today to learn more about our selection of fertilizer knives and other ag equipment.