At RangeLine Group We Offer high quality tillage parts that have been field tested to outlast OEM. This includes disc blades, ripper points, sweeps, chisels & more. View the full selection below:
Call (585) 270-8047 for more details.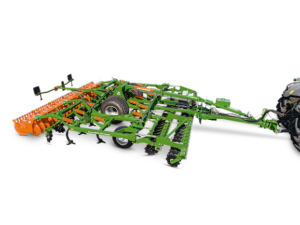 In just one pass, achieve shallow cutting and deeply loosen soil tillage
Independent operation is possible with either just the disc segment or with the tine segment
High manoeuvrability on the headland and narrow transport for road control
Maximum flow through due to optimally designed row spacing of the tine section
Infinitely-variable mechanical depth adjustment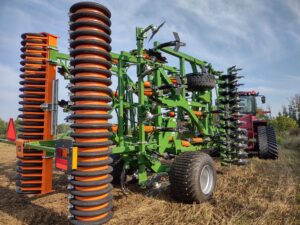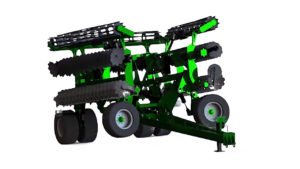 Speedtillers are a high-performing dual purpose disc-tillage machine used for soil conditioning with superior penetration.
Ideal for high-speed disc tillage, it can efficiently cut, size and incorporate high levels of crop residue increasing the carbon content in your soil.
Soil erosion from wind and water is drastically reduced by the Speedtiller's excellent incorporation ability.
Designed and engineered for farmers, by farmers. We understand the need for reliable, powerful machinery that can minimise downtime and increase productivity on your farm.
The Speedtiller® is a highly efficient machine that penetrates soil at the ideal depth.
Our high-speed disc tilling machine allows for better trash flow and incorporation, while simultaneously lifting the soil for less compaction. This effectively improves the quality of your soil and helps maximize crop yields.
The Speedtiller® handles heavy residue with ease, moves the dirt of an offset, and is an excellent finishing tool for levelling and one-pass seedbed preparation.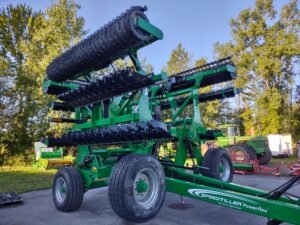 27′, 31′, 41′ speedtillers available to purchase. Call (585) 240-8047 for more details.

View our Tillage Parts Catalog